Beetroot is rich in mineral salts and simple sugars but has a medium glycemic index and is also rich in carotene. Thanks to its composition, beets help reduce cravings and regulate the intestinal microbiota.
Pear contains 53% mineral salts 47% alkaline and acid salts. The main vitamins of this fruit are A, C, B1, B2, and PP. Because of their high iron content, pears are good for the formation of red blood cells.
The high content of pectin in the pulp makes it very effective at regulating digestion and preventing the rapid arrival of fruit sugars into the bloodstream. In addition, pectin regulates intestinal transit and reduces blood cholesterol levels. Finally, the cellulose contained in this fruit acts as a laxative.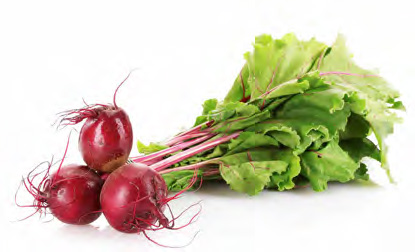 Raspberries are rich in vitamin C and especially vitamin E. They also have a good level of minerals (potassium, calcium, and iron), organic acids, and sugars.
The anti-inflammatory action of raspberries and the ability to stimulate immune defenses make them an excellent ally to prevent mouth infections, gout, rheumatism, and cancer.
Ketones contained in raspberry have been associated with an increase in thermogenesis (energy release), and it is for this reason that this fruit is ideal for low-calorie meal plans.
INGREDIENTS
1/2 cup beets, chopped
1 Bartlett pear, cored
1/4 cup dried old fashioned oats
1/2 cup fresh or frozen raspberries
2 cups fresh baby spinach
8 ounces (236 ml) of water<
PREPARATION
Start by adding the liquid to your blender followed by the soft fruit. Add the greens to your blender last. Blend on high for 30 seconds or until the smoothie is creamy.
NUTRITION FACTS