Mango is high in vitamins A and C. It also contains calcium, iron and fiber, resulting in diuretic and laxative properties.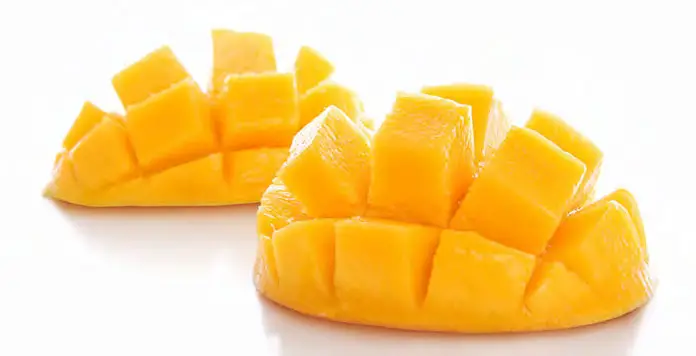 Oranges contain 58% mineral salts (potassium, calcium and phosphorus), vitamins A, C, B1, B2, B6 and PP. They also possess good levels of pectin and trace elements (iron, copper, zinc, manganese and bromine).
Among the many properties of oranges, they are a detoxifying fruit and are re-mineralizing, anti-infective, anti-hemorrhagic, and a diuretic and laxative.
With some of the trace elements found in the cos (iron, zinc, copper), ginger effectively combats anemia and stimulates tissue oxygenation. In addition, it is a plant with a high intake of water and fiber and low calorie content.
INGREDIENTS
1 mango, peeled and pitted
2 oranges, peeled and deseeded
3 cups romaine lettuce, chopped
2 cups baby spinach
1/2 inch of fresh ginger root, grated or sliced
2 tablespoons of chia seeds, soaked for 5 minutes
8 ounces of filtered water
PREPARATION
Start by adding the liquid to your blender, followed by the soft fruit. Add the greens to your blender last. Blend on high for 30 seconds or until the smoothie is creamy.
NUTRITION FACTS