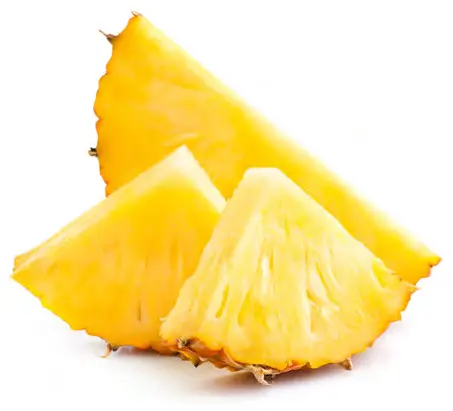 Pineapple is rich in vitamin C, fiber, folate, manganese, copper and B vitamins. Due to its composition this food has antioxidant, digestive and detoxifying properties.
Chlorella is high in chlorophyll, the green pigment that helps in tissue oxygenation. Chlorella helps with detoxification of heavy metals commonly found in the body.
INGREDIENTS
1 cup coconut water
1/2 cup fresh or frozen pineapple chunks
1/3 small avocado
1/4 cup plain yogurt
4-6 fresh basil leaves
1 teaspoon chlorella
1 teaspoon chia seeds or chia seed gel
1 teaspoon maca
1 teaspoon bee pollen
Squeeze of lemon juice, about 1 teaspoon
A dash of Himalayan pink salt
A little honey, maple syrup, or stevia to sweeten (optional)
PREPARATION
Place all of the ingredients into your high-speed blender and blend for around 30-45 seconds or until nice and smooth.
NUTRITION FACTS